3 Resources to Use When Caring for Aging Seniors During National Elder Law Month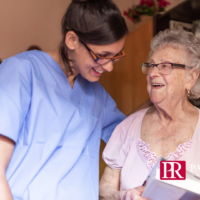 Did you know that May is National Elder Law Month? If you are interested in finding resources to learn more about caring for aging loved ones, now can be the perfect time to reach out to a member of the National Association of Elder Law Attorneys (NAELA) in your local area. Many elder law attorneys take time during the month of May to educate seniors on legal options in their later years. Let us take a look at three resources to help you learn more during National Elder Law Month.
1. NAELA. NAELA can be a great place to start when looking for resources on caring for aging seniors. Member attorneys can be a good choice if you are looking for assistance in helping your loved ones create or update their estate plan and explore assisted living options or medical needs that may be partly paid for by Medicare or Medicaid if your loved ones qualify. 
2. Aging in Place. Aginginplace.org is an organization dedicated to helping families with aging loved ones who want to remain in their own homes while aging in place. The organization has many resources on its website for families who need assistance in figuring out how to adapt a senior's home to fit changing needs, as well as resources for finding caregivers who are qualified and able to provide their services in a senior's own home. Aging in Place also has an up-to-date informational database on healthcare technology and security devices that can be used for seniors in their homes.
3. Alzheimer's Association. If your aging loved one is struggling with Alzheimer's disease or another form of dementia, the Alzheimer's Association can be a great resource. Here you will find tips on how to help your loved one, and help ensure you are also taking care of yourself so that you can be the best support system possible.
Our office is available to act as a resource for your elder law questions and also direct you to community resources as you care for your aging loved one. Please reach out to our office to schedule a meeting time.