7 Tips for Choosing a Medicare Plan During Annual Open Enrollment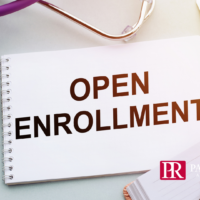 Medicare's Annual Open Enrollment Period is here and it is time for Florida seniors to focus on making any changes they need to their plans. We know this can be a confusing time, as well as one filled with concern when you think about ensuring you have the right health care coverage for yourself and your loved ones each year. Let us share seven tips you can use to ensure that you have the best information available when making your decision.
1. Know your dates. Every year Medicare health and drug plans make changes. Beginning in October, you can make changes to your plan. This is only for a limited time, however. Be sure to know when you must make your decision.
2. Determine the "extra" costs. From out of pocket costs and out of network coverage to changing providers and new pharmacies, there is much for the Medicare beneficiary to review when it comes to what Medicare does and does not provide.
3. Think about your own health care needs. Health is not something any of us should take for granted. If the Covid-19 pandemic has taught us anything it is to not take our health for granted. Does your plan fit what you need right now? Or may a different health care plan provide more of what you need?
4. How is your current plan changing? Take the time you need to review your Annual Notice of Change letter. As a Medicare beneficiary, you should have received an "annual notice of change" from your Medicare plan no later than September. The letter will go into detail on your benefits and explain the changes coming in the new year.
5. Ready to learn more about what is available in our community? If you want to see what additional plans are out there in your area, you can look at The Medicare Plan Finder on the Medicare website. This is an online tool from the government to help you select and compare plans based on key factors such as your zip code, your medications, and your diagnoses. Once you provide this information, you can compare Medicare plans available in your area.
6. Do you need alternative medicine services? Although it may sound unusual, a number of plans have options for alternative medicine services. From chiropractic care and massages to gym memberships and over the counter medications, there may be more options available than you realize. Do your research during this important time of year.
7. Is there a less expensive option for you? Premiums for some parts of Medicare are based on your modified adjusted gross income (or MAGI) from two years ago. While you cannot change your income, you can plan for 2022's premiums.
We encourage you to take the time you need to get the correct Medicare plan for you and your loved ones. Do not hesitate to contact our office to learn more about how to protect yourself and those you care most about through Florida estate planning and elder law planning. We look forward to speaking with you and scheduling a first appointment in our office.