Do You Have An Estate Plan? Here Are Five Common Reasons Why Having An Estate Plan Is Important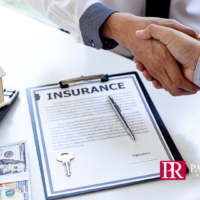 Do you have an estate plan in place? There can be a variety of reasons why this can be important. Let us discuss five such reasons.
1. You have children. If you have a child, it can be important to at least have a Last Will and Testament. If you do not identify who you want to be the guardian of your child if both parents die while the child is a minor, a court may make that determination for your child.
2. You may be subject to estate or inheritance taxes. There are federal and state taxes that may be applicable to your estate depending on the value of the estate, the state in which you live, and the beneficiaries to whom you transfer your assets. These taxes can be substantial and you and your family may benefit from more complex estate planning through trusts or other vehicles that can work in conjunction with or as an alternative to a will in order to help avoid the imposition of such taxes.
3. You have property in different states. If you have property in more than one state and you die without a will or other estate plan, your property may be subject to the probate laws of the state wherein the property lies. This means that your assets may be distributed in different proportions and to different beneficiaries depending on the laws of those states.
4. You are remarried and have children from a prior marriage. Remarriage can raise certain estate planning concerns, particularly when you have children from a prior marriage. In order to protect the inheritance of those children, there may be a variety of estate planning tools that you can work with your attorney to put into place.
5. You want to avoid the cost, delay, and publicity of probate. Sometimes, the primary reason why you may want to create a customized estate plan may be to avoid some of the negative aspects of going through probate, including the expense of probate, the length of time probate takes to close the estate, and the public nature of the probate process.
For assistance establishing a strong estate plan, please reach out to our office to schedule an appointment.