Estate Planning Remarriage Tips to Consider This Valentine's Day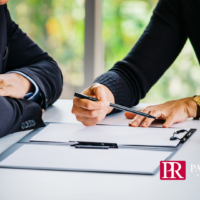 With thoughts of Valentine's Day in mind during February are you planning to remarry, or have you already remarried? If your answer is yes to either query, there are three essential points about estate planning and remarriage that you may need to understand and discuss with your future or current spouse. In addition, you should hire a Florida attorney with experience in estate planning and remarriage so that you can be sure that the wishes of you and your spouse are protected and will be carried out.
1. You will both want to protect your children from prior marriages. A very common concern regarding estate planning and remarriage is how can the parties ensure that children from prior marriages are protected in the event that their parent dies and is survived by the new spouse. If there is no estate planning in place, there could possibly be a scenario where one spouse with children from a prior marriage dies and, after inheriting the entire estate, the surviving spouse disinherits those children by leaving everything only to the natural born children of the surviving spouse.
2. Be sure to protect your new spouse. Another common concern regarding estate planning and remarriage is making sure that the new spouse is protected after the remarriage. Once the remarriage has taken place, if one spouse dies before updating his or her will and beneficiary designations to include his or her new spouse, it is possible the new spouse is left without the inheritance his or her spouse wanted. As an example, by not timely updating the life insurance policy to replace the ex-spouse's name with the current spouse's name, it is possible the life insurance proceeds will be paid to the ex-spouse.
3. Remember that each spouse must protect his and her health care wishes. It is extremely important for each spouse to have an advanced health care directive and/or living will in place. A remarriage could increase the possibility that there will be some internal disagreements within the family as to the medical decisions being made by one spouse when the other is incapacitated. By having appropriately drafted legal documents, spouses can declare their specific wishes regarding healthcare decisions and medical treatment and eliminate the potential for conflict.
If you have remarried or are planning to remarry, our office can help you reevaluate your estate plan to reflect your change in life circumstances. When your family or financial health is on the line, trust attorney Paul Riffel to help you protect your interests and achieve your goals. Attorney Paul Riffel has been practicing law in Florida for over 40 years, focusing in the areas of Tampa estate planning and family law. We encourage you to contact us and schedule a meeting with us.