Four questions to ask your Aging Parent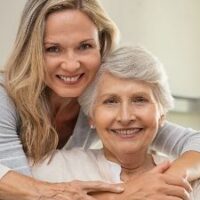 Has the time arrived for you to have a serious talk with your parents about estate planning and related matters? The truth is, it can never be too early to have this critical conversation. Even though it may bring up tough subjects, such as aging, illness, and long-term care, the importance of addressing these questions cannot be understated.
Let us take a moment to discuss four questions you should be asking your aging parent.
 1. Are your parents working with an attorney they trust? The lawyer that they have chosen is writing up the official documents of their estate plan. Having the right estate attorney on their side, who understands their unique situation and can advise them appropriately is absolutely critical to proper estate planning. Additionally, estate plans must comply with specific requirements to be valid. It may not be a task you want assigned to someone you do not trust or who is not reliable.
2. Where are the original estate planning documents kept? If the time arrives when, sadly, your parent dies or becomes incapacitated, do you know where the original estate planning documents are? The original documents are necessary, and also required, to commence probate. In fact, if you do not have the original, it may be very difficult to probate the estate according to the terms of the missing will. It is best to ensure that these documents are kept in a secure place that is easy to locate.
 3. Do they have a health care surrogate in place? The health care surrogate may be tasked with making vital health care decisions on behalf of your parents should they become incapacitated. This is a decision that should not be taken lightly. Discuss the implications of establishing a health care surrogate and make sure it is someone your parents really trust.
 4. If your parents have a trust, is it properly funded? In order to effectively fund a trust, ownership rights to the assets must be officially transferred to the trust. This means that the trust will own the assets, not the settlor of the trust. Retitling assets so that they reflect trust ownership is necessary.
 Estate planning is important. It is also important that it is done properly. Our office is here to handle your estate planning needs. Contact our office today to schedule a meeting.