Four Tips for Managing Back to School Schedules After a Divorce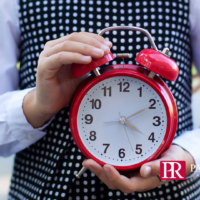 Back to school time can be stressful for any household, but there can be added layers of complexities navigating back to school schedule management, among other things, when you and your co-parent are divorced. Have you been struggling to figure out how you are going to successfully co-parent through this? To help, let us review four tips for managing back to school schedules after a divorce.
1. Set up clear ways to communicate the school schedule. Consider setting up a shared family calendar. Alternatively, you can also use an app like Evernote to create a list of weekly activities and highlight who is responsible for pickup, drop off, and other details.
2. Create a plan and a contingency plan. At, or even better before, the start of this school year review the school calendar with your co-parent. Check for those days where things will be different, such as early dismissals and days off. Make a plan for what the pickup and drop off will look like on those days. Also, plan for things like sick days and other issues that may unexpectedly pop up.
3. Have a conversation with your kids about their priority activities. No one can do it all. This includes parents and their kids. Talk to your kids about what extracurricular activities they want to be a priority. Block of your schedules accordingly and plan for how you will all accommodate these activities in your schedule.
4. Make sure both parents are set to receive school communications. With you and your former spouse both taking an active role in school schedule management, you both should be receiving school communications as they can include important updates and information impacting that schedule.
Divorce can be difficult, as can managing post-divorce life. There are, however, things that can be done during divorce proceedings that can help set you and your family up for a successful post-divorce future. For more information, please reach out to our office to schedule an appointment.