Have You Inherited Assets? Here Are Some Things You Should Know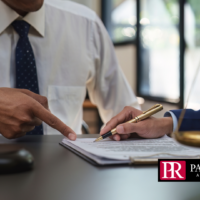 Have you inherited assets? Here are some things you should know. First of all, receiving an inheritance is a big deal. Whether you were expecting this inheritance or not, you need to take the inheriting of any assets seriously. In fact, regardless of the amount, be sure to take the steps that you need to take to protect your new asset and have the guidance you need.
Has your new inheritance started you thinking about your future and the goals you have for yourself and your loved ones? Did you know that, according to research, less than 60% of Americans have an estate plan? Do you have a Florida estate plan? If you do not, now with your new assets is the time to begin. In fact, with your inheritance you have just witnessed in action the importance of a Florida estate plan.
Are you concerned about how to get started? Let us share some things you should know when it comes to Florida estate planning and how to get started protecting yourself and your family after receiving an inheritance.
Be aware that there may be restrictions on your inheritance. For example, have you inherited an amount now but are waiting to receive a second amount of this inheritance as a result of reaching a certain age? Are there any conditions which might need to be met before you can use it in full? This is information your Florida estate planning attorney will need as you work together to create your legacy.
Be aware that there may be specific circumstances for you that impact your Florida estate planning as well as how you may use this inheritance. For example, do you have a significant number of creditors? Do you have business obligations that need to be met? Are you divorced, or considering getting married, and need to know how to protect this asset? Any and all of this information should be shared with your experienced Florida estate planning attorney as you begin working together.
Be aware that as you think about your inheritance and begin your estate planning, you should also think about your short-term goals, your long-term goals, and your goals for your legacy. This is a great time to think through what you want to accomplish with your Florida estate plan. Who do you want to provide for? How do you want them to be protected? What do you care about? What legacy do you want to leave? These are all important questions to begin answering as you create or update your Florida estate planning.
Be aware that the most important decision you should make is to locate and meet with a qualified Florida estate planning attorney. As you start to think about your own estate plan and the inheritance you want to leave to others, it is essential that you find the right Florida estate planning attorney. Part of your planning process may be considering the circumstances that led to your own inheritance and what you do, or do not want, for your heirs as a result. Be sure to discuss this and more with your Florida estate planning attorney as you work together to reach your estate planning goals.
Contact our office to discuss your options if you will be giving or receiving money or other assets this holiday season and anticipate this may impact your Medicaid eligibility. When your family or financial health is on the line, trust attorney Paul Riffel to help you protect your interests and achieve your goals. Attorney Paul Riffel has been practicing law in Florida for over 41 years, focusing in the areas of Tampa estate planning and family law. We encourage you to contact us and schedule a meeting with us.