How are debts divided in a divorce?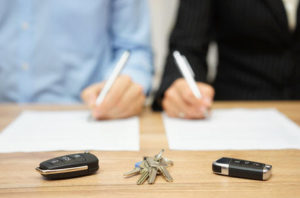 Just like assets, the parties also might have debts and these must be equitably divided between the parties. Keeping in mind that the court has no power to absolve a party from a particular debt, it is usually
in the best interest of the parties to pay the debt in
their own name and if there is any joint debt to make sure that joint debt is either paid off or the account is closed.
Many times a bankruptcy might be something for the parties to consider filing either jointly prior to a divorce or separately afterwards.
Keep in mind that an obligation to pay a marital debt cannot be discharged in a Chapter 7 bankruptcy, but it may be discharged in a Chapter 13 bankruptcy. Plus, you need to keep in mind that you might have to pay all of the marital debt if your spouse files a Chapter 13 bankruptcy.