How does bankruptcy affect the divorce process?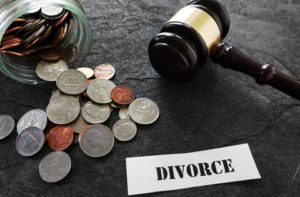 Many people are frustrated with the fact that even though the court orders a spouse to be responsible for a certain debt, that does not affect the ability of your creditor to sue you for that debt. Also, bankruptcy is sometimes a common action after the entry of a Final Judgment of Dissolution of Marriage.
You need to discuss the potential of bankruptcy both for yourself and for your soon-to-be-ex-spouse with your attorney. If bankruptcy is a possibility for your spouse, you need to take that into consideration in requesting the type of relief you want from the trial court.
If bankruptcy is a possibility for you, that will also impact how you want the court to rule on your case. Thus, it is very beneficial to talk to an attorney qualified in bankruptcy prior to trial.
I have been practicing divorce and bankruptcy for about 30 years, and I am very familiar with the interrelation between the two areas of practice. In fact, I usually teach a class to other family law attorneys on the impact of a bankruptcy in the divorce process.