How to Choose a Family Law Attorney Near Me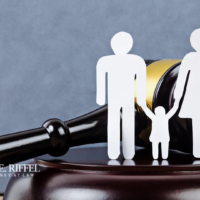 Have you found yourself in need of a family law attorney for a divorce, child custody, or paternity matter? If so, there may be several key things to keep in mind. First, you will likely want to choose a family law attorney with specific family court experience. Next, you may want to decide what aspects of your case may be most important to you and see whether your chosen attorney has similar views. 
If you are pursuing a divorce or find yourself involved in a custody or paternity action with your child's other parent, it is likely to be one of the most emotionally tough times in your life and it can be easy to sign on with the first attorney you find because you feel an immediate need to "lawyer up." Unless it is a true emergency, however, take an appropriate amount of time to research different family law attorneys in your area. Some lawyers who practice family law also practice different types of law at the same time. Family court can be fairly insular and the specifics of your divorce or custody case may need special attention, so unless you live in a very rural area, look for an attorney who specializes in family law and has experience with the judges.
A couple married for a short time and seeking a divorce prior to having children or investing in a home together may have very different needs from a family attorney, as compared to a couple who has been married for over a decade and who share minor children and co-own property and investments. If you were never married to your child's other parent, you may be filing a custody or paternity action, which can be very different than handling custody as part of a divorce. You may want to look for a family law attorney who works with other people in a similar situation to you and has the approach you need. In a short-term marriage the ideal outcome will be to wrap things up quickly without dragging the process out. Some attorneys may be used to working with more complex cases and structure their work and fees accordingly, and if that is the case with an attorney you find, you might want to go in another direction.
For assistance in family law issues and related legal matters, our office remains committed to helping you in any way we can. Please contact our office to schedule an appointment.