Is There Ever a Wrong Time to Create a Florida Estate Plan?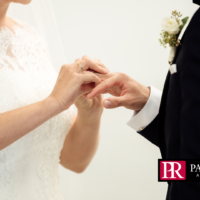 Are you an active Florida senior? Do you enjoy good health, an active lifestyle and traveling to new and exciting places? In fact, do you really wonder whether you need an estate plan because you are truly young at heart? Yes, you should have a Florida estate plan because it is a critical tool for all adults to have. Estate planning actually allows us to think about what we want for ourselves, our loved ones, our business, and our legacy. It is about more than what happens at the end of our lives, although that is an important part of the process. Estate planning also makes us answer tough questions including, but not limited to, what should happen if we no longer have the capacity to make our own decisions.
Understanding you need a Florida estate plan is the first step in planning for your future. Your next question may be: When is the right age to create your Florida estate plan, especially for the young in heart? As Florida estate planning attorneys, we often hear this question and we want to share five occasions with you that may occur and motivate you to start your Florida estate planning.
1. Reaching adulthood. While some people might think an 18th birthday is too young, it is definitely not! Here is why. Without a Florida estate plan, there is no one who has legal authority to make decisions for you in the event you are in a car accident or other crisis. For example, no one will be able to pay your bills, access your bank accounts, or talk to your doctors. Your Florida estate planning attorney will work with you to make an estate plan that will protect you and put the people who you want to be in charge of you in place in a crisis. Your Florida estate planning attorney will also talk to you about how to create a legacy and plan for a time when you are no longer here.
2. Heading off to school. It is now important to have a Florida estate plan because you will be living independently and need to make your own decisions. Because you are single, you need to especially think about who will be able to make decisions for you in the event of a crisis. Your Florida estate planning now is critical for a successful future.
3. Getting married. Marriage is always a happy event as you look forward to sharing your life with another person. That being said, it is also a time to think about how you want to protect and provide for each other. There is no better way to do that than with a Florida estate plan.
4. Having a child. When you have children, especially minor children, a Florida estate plan becomes even more critical. If something happens to you, who will take care of them? Do you have a certain age or time in regard to when your children should inherit? If you are no longer here, how will you provide for their future? When you work with your Florida estate planning attorney, these are the questions your Florida estate plan can answer.
5. Receiving an inheritance. It does not matter whether your inheritance is big or small, what is important is to protect it. The person who left you this money may have left clear instructions for you that you want to copy for your estate planning or you may have inherited through a messy process that you do not want others to go through in your estate planning. Whatever your reason, this is an important time to meet with your Florida estate planning attorney and plan forward.
6. Starting a business. As you start up your new business process you need to consider all the ways to protect yourself, your family, and your business from what may occur in the future. Your Florida estate planning attorney can help you not only design your Florida estate plan but may also be able to advise you on your business planning as well.
Contact our office to discuss your options if you will be giving or receiving money or other assets this holiday season and anticipate this may impact your Medicaid eligibility. When your family or financial health is on the line, trust attorney Paul Riffel to help you protect your interests and achieve your goals. Attorney Paul Riffel has been practicing law in Florida for over 41 years, focusing in the areas of Tampa estate planning and family law. We encourage you to contact us and schedule a meeting with us.