Let Us Share The Greatest Gift You Can Give This Holiday Season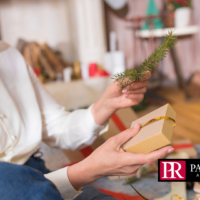 Are you busy finishing the purchase of last minute holiday gifts for your children and grandchildren? As you complete your shopping list of holiday gifts for your family, we have a gift for you to consider. In fact this gift, we believe, is the greatest gift you can give to your family this holiday season. It is the completion or updating of your Florida estate plan.
As a retired Florida senior with children and grandchildren do your really need a Florida estate plan? Yes! So, we invite you to take a minute and answer the following questions we have for you. If you become incapacitated due to an accident, surgery or disease, who will make your decisions if you are not able to make them for yourself? Who will pay your bills? Who will make your medical decisions? Do you want your adult children to be in charge of your finances? Are your retirement plans able to support you as you age?
The questions above are an example of what we often hear from our clients and their family. Based on our experience, when it comes to Florida estate planning, you need to know your plan will work when you are in need of it. Again, this holiday season, a completed Florida estate plan is quite possibly the best gift you can give to your loved ones.
Your Florida estate planning is a critical part of your health and well being, but we want you to know that there is a second planning component that needs to be addressed and completed as well. It is your elder law planning, which includes long-term care. Did you know that the majority of Americans over the age of 70 will need some form of long-term care? You need to be aware that most of this care is not covered by Medicare and will be the responsibility of the Florida senior to pay for out of pocket. However, with prior planning we can assure you it does not have to be this way. In our firm we can work with you to not only create an estate plan but also a long-term care plan that can protect the estate plan you are putting in place and allow you to be able to leave a legacy for your family, no matter what the future holds.
We know this article may raise more questions than it answers. When your family or financial health is on the line, trust attorney Paul Riffel to help you protect your interests and achieve your goals. Attorney Paul Riffel has been practicing law in Florida for over 39 years, focusing in the areas of Tampa estate planning and family law. We encourage you to contact us and schedule a meeting with us.