Medicare Open Enrollment Tips and Guidance for 2022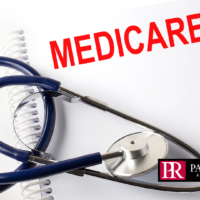 Is the day marked on your calendar? Medicare's Annual Open Enrollment Period starts October 15th! Beginning every year on October 15th, Medicare health and drug plans make changes. So there is a lot for you, the Medicare beneficiary, to review. Everything from out of pocket costs and network coverage to providers and pharmacies within your network.
We recommend that you take some time each year to read and review your health plan and make the changes you need during the open enrollment period. Watch for and be aware that there may be Medicare plan coverage changes and also changes to your own health. As you continue to read this blog you will find tips and guidance to be sure you have the Medicare coverage that best meets your needs.
1. Review your Annual Notice of Change letter. All Medicare beneficiaries should have received an "annual notice of change" letter from their Medicare plan no later than September. With this benefits letter, Medicare explains all the changes coming in the new year. By reading and reviewing this letter you will have an overview of your plan including coverage and costs, premiums, deductibles, and copays.
2. Sign up for Medicare. Did you just turn 65 but have not signed up for Medicare yet? First time beneficiaires do not have to wait for the annual enrollment period but should review the benefits available to them. If you are ready to enroll and learn more then visit the Medicare website.
3. Need to switch plans? Are you concerned that you may need a different plan? Do you want to see what additional plans are out there in your area? We recommend you look at The Medicare Plan Finder on the Medicare website. The government has set up this online tool to help you select and compare plans. First, enter your zip code and details about your medications and whether you receive them by mail, you can then compare plans available in your area.
4. As a Florida senior, what do you need from Medicare and have your health care needs changed? It may be overwhelming to think about switching to a new plan. However, a good way to start is by looking at your medical expenses over the last six months, this can give you an accurate picture of whether your Medicare plan is the best fit for you. Also, by reviewing your medical care for the last six months, you can account for changes in your health as well as changes in your plan.
5. Is it possible to have a less expensive option? Premiums for some parts of Medicare are based on your modified adjusted gross income (or MAGI) from two years ago. MAGI also adds in capital gains, Social Security, and required minimum distributions from individual retirement accounts and 401(k) plans. While you cannot change your income, you can plan for 2022's premiums.
For more information, we encourage you to call 1-800-MEDICARE or visit Medicare.gov.
When your family or financial health is on the line, trust attorney Paul Riffel to help you protect your interests and achieve your goals. Attorney Paul Riffel has been practicing law in Florida for over 40 years, focusing in the areas of Tampa estate planning and family law. We encourage you to contact us and schedule a meeting with us.