National Self-Care Awareness Month Tips for Spouse Caregivers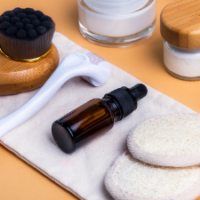 Taking care of another person, or caregiving, can be demanding, both physically and emotionally. Caregiving for a spouse can intensify the experience because of the changing roles, and maybe the relationship, for both individuals. If you are a caregiver to your spouse, do you think about ways to take care of yourself as well?
 In honor of September being National Self-Care Awareness Month, let us discuss five tips for how spouse caregivers can take care of themselves, even as they take care of a loved one:
1. Self-Compassion.
Caring for your spouse can mean feeling like there is no time or room for anything else, including yourself. Self-compassion, however, can be critical to avoid caregiver burnout and can be at the heart of self-care. Self-compassion generally means being kind and understanding to yourself when you struggle or feel insecure instead of ignoring the discomfort or criticizing yourself.
2. Eat and sleep well.
Eating a healthy diet can stabilize energy levels and moods. A healthy diet can also lead to lower risk for chronic conditions. This may mean avoiding highly-processed foods, foods high in sugar, and alcohol. Getting enough sleep can also help restore the body and reduce stress. If necessary, a short nap, even one up to 30 minutes, can give you a boost.
3. Exercise.
Exercise can take many forms such as walking, running, gardening, biking, joining a gym, or taking classes. Exercise can reduce stress and improve your overall physical and emotional health.
4. Practice relaxation techniques.
Deep breathing can be an easy and accessible deep relaxation technique. For example, breathe in slowly through your nose for a few counts, hold and pause, and then slowly exhale for the same number. Another relaxation technique may be a mind-body exercise, such as yoga, tai chi, or meditation. Each can help you relax and reduce stress while giving you the space to clear your mind.
 5. Connect with others
Find or reach out to a support network. Sharing your feelings and experiences with others can reduce stress and perhaps offer you additional tips.
 No matter how you practice self-care, speaking to an elder law attorney can help you manage long term care for a loved one, including for a spouse. Contact our office for more information.