Nursing home care is expensive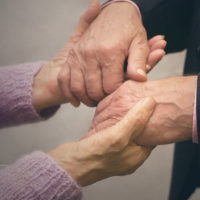 As people age, they are often surprised to learn how much nursing homes cost. Nursing home bills often run $85,000 or more annually, and many seniors quickly deplete their life savings trying to pay for the care, treatment and support they need. Because of these, a good estate planning attorney will take into consideration the long-term care costs for every client.
Here are some very revealing long-term care statistics:
The average life expectancy in the United States has increased from 68 years to 78 years since 1950. For people who reach 75 years, the average life expectancy is 86 years of age. (Source: Centers for Disease Control and Prevention)
The number of Americans over the age of 65 is expected to reach over 80 million by 2050 (compared to 37 million in 2005). (Source: Pew Research Center)
The average stay in a nursing home is 2.3 years. (Source: Center for Disease Control and Prevention)
The national average cost of a semi-private room in a nursing home is $7,148 per month, and the average cost of an assisted living facility is $3, 750 per month. (Source: Genworth 2017 Cost of Care Survey)
In 2010, the United States spent $207.9 billion in long-term care (including both private and government expenditures). (Source: SCAN Foundation)
Talk to your estate planning attorney about how you can best plan for your future.