Reasons Why You Need to Plan Early for Long-Term Care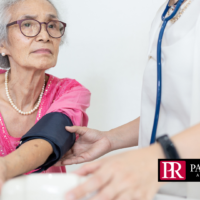 Are you familiar with long-term care? Long-term care focuses on the needs of an aging person, often a senior, who is no longer able to meet his needs independently. In fact, the senior requires assistance from another person. This assistance may take different forms. For example, it might include:
• Housekeeping chores,
• Keeping someone company,
• Managing medication,
• Bathing or walking,
• Transportation,
• Meal preparation, or
• Paying bills and financial management.
The above list encompasses a broad range of tasks and that is the nature of long-term care. The needs are as varied as the individuals are who need them.
A reason for long-term care could be if you have an injury or serious and advancing illness. For example, if you were to suffer a stroke there could be long-term ramifications impacting you both cognitively and physically. These challenges could result in the need for a caregiver who could assist you in your day-to-day tasks either on a short term basis during the phases of recovery, or on a long-term basis.
Were you aware that, unfortunately, the Medicare system is not set up at present to provide sustainable solutions for long-term care needs? In fact, Medicare is primarily set up to take care of acute treatment for illnesses and hospital care. After the stay in a hospital, however, there is very little coverage to help a senior who may need more significant long-term care needs provided for. The long-term care could take place in a number of different places such as the senior's home, assisted living facility, or skilled nursing facility; seniors are now facing a different type of care called custodial care. When it comes to custodial care, there are a limited number of days Medicare will assist in the payment for this type of care.
One of the main reasons to plan early for long-term care is that the monthly and daily costs for long-term care are high. Many families do not have the financial resources set aside to pay for the cost of long-term care on top of their regular bills and obligations. Even though there is long-term care insurance available, the majority of Americans have not invested in it at a time when they could qualify for the benefits. To learn more about the cost of care in our state of Florida, you can click this link to the Genworth Cost of Care Survey to identify the costs for home-based assisted living, or skilled nursing home care.
So, how do seniors or their family members afford long-term care when it is needed? There are government benefit programs such as Medicaid and the Veterans Affairs pension program designed to help shoulder the high monthly cost of long-term care. These programs are, however, based not only on health care needs but on eligibility standards for income and assets. There are strategies available to help you if you are in need of long-term care. However, and this is why early planning for long-term care is crucial, the majority of the strategies are available only when you plan early.
We know this article may raise more questions than answers. When your family or financial health is on the line, trust attorney Paul Riffel to help you protect your interests and achieve your goals. Attorney Paul Riffel has been practicing law in Florida for over 40 years, focusing in the areas of Tampa estate planning and family law. We encourage you to contact us and schedule a meeting with us.