Senior Safety: Tips for Staying Safe During Hurricane Season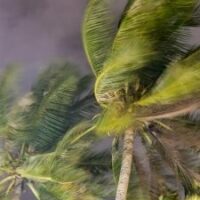 Maintaining safety during hurricane season is of the utmost importance. Did you know that, as a senior, you are more vulnerable to injury, and the destruction of a major storm is an ever-present danger? To help you prepare and have some peace of mind as we weather the months of hurricane season, we will discuss some things you can do to protect yourself in the event of an emergency. 
Be Prepared.

If the worst were to happen, you need to have a safety plan in place and know how to execute it. Have a list of emergency contacts on hand, and do not be afraid to call them if necessary. If you are unsure about the best way to stay safe in your own house, consult with a family member on how best to stay safe. Do not leave it until the last minute!
Emergency St

ash. Everyone should have emergency supplies in their home. This should include non-perishable foodstuffs, like canned items, bottles of water, and a manual can opener. Aside from nourishment, having a flashlight, batteries, a communication radio, and a first aid kit are also good to have on hand. Know where emergency supplies are kept and when to replenish the items.
Medications.

If you have health issues, ensure that you have sufficient medication on hand for at least a few days. If you require medications that need to be refrigerated, a small camping cooler is good to have handy. Keep your doctor's contact information close by as well, in case prescriptions need to be refilled.

Touch Base.

Your loved ones are looking out for you. This is why it is beneficial to have a designated contact check up on you every few days or once a week. If there is a hurricane and you cannot use the phone, this will ensure that you are not stranded.
In addition to being prepared for hurricane season, it is vital to stay safe during COVID-19. Have masks and hand sanitizers available in case emergency service providers need to enter your home. Stay safe and healthy, and do not leave anything to chance. For more information on how you can prepare for hurricane season, please give our office a call.