The 5 Point Nursing Home Checklist You and Your Loved Ones Need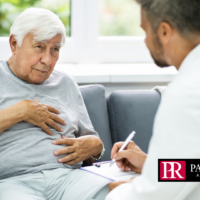 Are your loved ones having to face the difficult decision about moving into a nursing home in the next year? Have they asked you to help them find a place? How do you choose the right nursing home? What challenges are ahead for you and your loved ones? As you think about where your loved ones should move, be sure the facility can meet the needs of your loved ones, both now and in the future.
As you begin your search for a facility, ask your loved ones these questions. Do they want to remain in their present community? Do they know how they will pay for the nursing home? Does the facility accept Medicaid or long-term care insurance? You will know to limit your search if your loved ones want to remain in their community. Also, you will know what their financial ability is to pay for the nursing home and whether the nursing home will accept their payment program. There may be even more additional factors to consider that you are not aware of. To assist you in your search we would like to share with you our 5 Point Checklist. Use this checklist to review and research your options as you evaluate your selections.
1. The health care services, additional levels of care and medication management offered by the facility. You will need a list of all the health care needs of your loved ones. Because not all long-term care facilities provide the same health care services, start by determining if the facility provides the health care services your loved ones need. Also, find out if your loved ones decline or improve, can they still remain in the facility because you do not want to have to move them later. Finally, find out whether the facility provides medication management or if it is an additional service for your loved ones.
2. Programs, activities, and communication. Check out the programs, activities and more that the facility provides to make sure the residents are busy, engaged and out of their rooms. As for communication, how will the facility let you know what your loved ones need? Will they only communicate with you or will they also communicate with multiple family members, as well as the agent(s) under the durable powers of attorney for your loved ones? Is there an internal or internet communication plan? Will you and others be able to FaceTime, Skype, Messenger or connect with them using other programs? Check to see if the facility has a plan so you can connect with your loved ones once they become residents.
3. Request and review the state license and disaster management plan. Is the facility's state license up-to-date? Have there been any significant issues or challenges? How were they handled? Every facility you visit should have a plan in place for how it will manage disasters. Disasters from viruses, like Covid-19, to natural disasters to power outages to hurricanes in Florida. You should discuss what to expect and the facility's plan for handling these issues before signing any contract.
4. Research reviews, ask for opinions, inquire about staff and ask about health care provider permissions. When researching a facility, read online reviews before you visit and, if possible, ask residents their opinion of the facility. Ask professionals in the community and the doctors of your loved ones what they think. Is there a high staff turnover rate? Does the staff seem happy, caring, engaged with the residents and busy? If your loved ones have a current health care provider, ask if he or she will be able to enter into the facility to treat your loved ones.
5. Personal visit. Be sure to schedule a tour of the potential nursing home because your personal opinion of this facility matters to your loved ones. Also, consider an unscheduled tour so that you can evaluate the facility without it having time to prepare for your arrival.
As you begin the search for the right nursing home for your loved ones you can see the many decisions that will need to be made before placing your loved ones anywhere. We strongly encourage you to discuss your potential choices, as well as your goals, with your Florida elder law attorney. Your attorney can help guide you in your decisions so your loved ones can find and access good long-term care. Do not hesitate to contact us now, or at any time in the future.
When your family or financial health is on the line, trust attorney Paul Riffel to help you protect your interests and achieve your goals. Attorney Paul Riffel has been practicing law in Florida for over 39 years, focusing in the areas of Tampa estate planning and family law. We encourage you to contact us and schedule a meeting with us.