Three Ways DIY Estate Planning May Backfire on Your Beneficiaries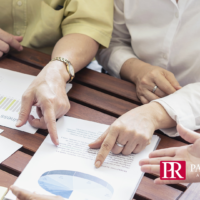 Love do-it-yourself projects? Thinking about doing your own estate plan? Is having a DIY estate plan better than not having an estate plan at all? Maybe not. If you decide to write your own estate plan without seeking counsel from a qualified Florida estate planning attorney, you could run into a lot of issues down the road.
When you created your DIY estate plan you did not know the legal statutes so what you wrote was unclear or against the statutes. Now, your beneficiaries may have to go to probate court with a judge making decisions on what happens to your estate. In addition, your beneficiaries could be stuck with what you wrote even if the end result is unfair and not what you intended. Beneficiary designations are definitely one area where this can be an issue in DIY estate plans.
With that in mind, here are three reasons why a DIY estate plan can backfire because of your beneficiary designations.
1. Not Understanding the Rules About Beneficiary Designations.
What is the biggest reason why my DIY estate planning may backfire on my beneficiaries? The biggest reason is when you created your own estate plan, you did not know the rules about beneficiary designations and those rules always govern what happens to your estate. For example, when you open a bank account, a brokerage account, or a retirement plan, you will always be asked to designate one or more beneficiaries. It is very important for you to remember, whoever you write down in that beneficiary box is the person or persons who will receive the remainder of the account when you pass away. Another point for you to remember, it does not matter if you write a different name or names in your will or estate plan, whatever is written on the beneficiary designation form for any account is what will happen. Working with a qualified Florida estate planning attorney can take care of this important aspect of estate planning.
2. You Do Not Remember to Update Beneficiary Designations. You have gone over the beneficiary designation rules and you understand that your estate plan has to match what you put on the forms for your accounts. You feel good about your DIY estate plan. However, your DIY estate plan could still not work the way you intended if you are not making regular updates. Every single time you want to change a beneficiary designation you have to remember to do it on both your accounts and in your estate plan. This may be avoided if you discuss your estate planning needs with a qualified Florida estate planning attorney.
3. You Decide to Make Your Estate a Beneficiary.
Have you decided to keep things simple with your DIY estate plan by making your estate the beneficiary of every account? If you do this, you could run into unintended tax consequences. This is a very important area to consult a Florida estate planning attorney for more information.
When your family or financial health is on the line, trust attorney Paul Riffel to help you protect your interests and achieve your goals. Attorney Paul Riffel has been practicing law in Florida for over 39 years, focusing in the areas of Tampa estate planning and family law. We encourage you to contact us and schedule a meeting with us.