Ways You Can Afford Long-Term Care If Your Loved One Has Parkinson's Disease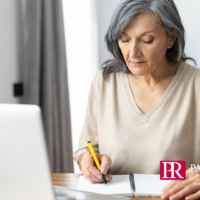 My loved one has just received a diagnosis of Parkinson's disease. How will he or she be able to afford long-term care? Are you and your family and friends planning to provide the kind of constant, consistent care that someone with Parkinson's disease requires? What will happen when that type of care and heavy responsibility can no longer be provided safely? You may find it necessary to consider finding a nursing home as a solution, but how will you, your loved one and family find the funds to pay for a nursing home?
First of all, it may be possible to obtain assistance in paying for a nursing home and other costs incurred for your loved one with Parkinson's disease. For example while Medicare and Medicaid are different programs, each may contribute financial assistance for your loved one, in different ways.
For adults over the age of 65, Medicare is available as their health insurance. Many Medicare plans pay up to 80% of the costs of the doctor's visits and diagnostic tests that come prior to a Parkinson's diagnosis. Once the health insurance deductible is met, Medicare may then cover the remaining costs for the pre-diagnosis visits. Therefore, Medicare can be very useful for patients with Parkinson's disease until the time comes when a nursing home is necessary. Unfortunately, Medicare has a limited nursing home benefit, paying only for 100 days of care.
However, if your loved one qualifies for Medicaid, this program will cover the cost of a nursing home. Qualification for Medicaid depends on your loved one's income level and assets. A qualified Florida elder law attorney can assist you through the process of obtaining Medicaid services for your loved one. First, you may apply for a Home and Community Based Services (HCBS) waiver. This waiver means that Medicaid may cover part of the cost of caring for your loved one within his or her own home, or in your home. However, Medicaid will cover the full cost of a regular nursing home if your loved one needs to enter into one. It is very important to go through this process and seek the advice of an elder law attorney because he can advise you of whether Medicaid may seek to recoup costs from your loved one's estate later.
When your family or financial health is on the line, trust attorney Paul Riffel to help you protect your interests and achieve your goals. Attorney Paul Riffel has been practicing law in Florida for over 39 years, focusing in the areas of Tampa estate planning and family law. We encourage you to contact us and schedule a meeting with us.