Ways You Can Help Family Caregivers During National Family Caregiver Month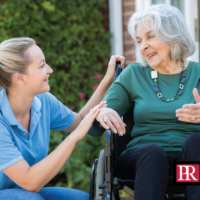 Are you seeking ways to help the caregivers in your family? Were you aware that November is recognized as National Family Caregiver Month?  This is an opportunity for showing our appreciation for the caregivers in our family who pour their time, energy, and love into caring for a loved one. Often, our caregivers are assisting aging parents or other loved ones with declining health, physical limitations, or cognitive abilities. Most individuals know about the physical and emotional demands of caregiving, however, there is a less-discussed part of caregiving that is equally critical and that is the legal and financial planning. We want to share some ideas about what you can do for the caregivers in your family.
Be sure to recognize their contribution. Before diving into practical measures, start by appreciating the caregiver's role. Acknowledge both their sacrifices and their dedication to helping your family loved ones and ask how you can help.

Be sure the Florida estate planning documents for the people being cared for are current. If a family caregiver is making financial decisions on behalf of an aging loved one, it is imperative to have updated Florida estate planning documents. This ensures the caregivers are legally permitted to make essential decisions.

There should be a Florida durable power of attorney. This document gives the caregiver the authority to act on the aging loved one's behalf, especially concerning financial matters. Without it, caregivers might face legal barriers when trying to help with bills, assets, or other financial affairs.

The caregiver should always have a backup. It is essential to not only have Florida estate planning in place but to also designate a backup person. This makes sure that someone can step in if the primary caregiver is unavailable or can no longer make decisions.

There should be a plan for respite care in place. Without a doubt, every caregiver needs a break. Respite care provides short-term relief for primary caregivers so that they can rest and recharge. It might involve another family member taking over for a weekend or hiring professional services

Look into financial resources and be sure there is financial stability. Caregiving can be expensive.  Be sure the caregiver is aware of financial resources, benefits, and aids available to them, which can reduce the financial burden. There may also need to be a conversation within the family about how to pay the caregiver for the care provided as they may have left a job to take on this important task within the family.

Communication channels should be open. Always have open lines of communication. If you are supporting a caregiver, check in with them regularly. If you are a caregiver, do not be afraid to voice your needs and concerns. Working together to support the aging loved one who needs care is the best way to make sure everyone is supported.
While caregiving is undeniably challenging, appropriate planning and support can make the journey smoother. During National Family Caregiver Month, and throughout the year, we all need to commit to providing the best resources and support to those who care for our loved ones. Ensuring they have the right legal and financial framework in place is a step in the right direction.
While this article might ignite more questions, it serves as a stepping stone towards understanding the nuanced world of power of attorney in Florida. When your family or financial health is on the line, trust attorney Paul Riffel to help you protect your interests and achieve your goals. Attorney Paul Riffel has been practicing law in Florida for over 41 years, focusing in the areas of Tampa estate planning and  family law. We encourage you to contact us and schedule a meeting with us.