What Ways Can You Support a Loved One Who is Diagnosed with Alzheimer's Disease?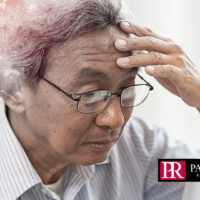 Are you looking for ways to support a loved one who has been diagnosed with Alzheimer's Disease? Are you aware of what Alzheimer's is and what it may mean for your loved one? First, Alzheimer's Disease is a type of dementia that can cause problems with memory, thinking, cognition, and behavior. Symptoms usually, but not always, develop slowly and worsen over time. The end-stages of the disease can become life-threatening.
Did you know that there is not a cure? That being said, though, early detection offers the best chance for effective treatment and improved quality of life. Right now, memory loss is the most widely recognized early warning sign. If you know your loved one is experiencing memory loss, you can show your support by acting on this knowledge about your loved one's memory loss and begin to research treatment options. Because this month is Alzheimer's Awareness Month we want to share resources and ideas for you and your loved one.
Let us share three important ways you could support your loved one with potential Alzheimer's Disease and dementia-related memory issues.
1. To support your loved one, it is important for you to assess the situation early. What changes in memory, thinking, or behavior have you observed? Are you concerned that your loved one is doing, or not doing something? Has anyone else noticed the same changes that you are seeing?
A good recommendation to support your loved one is to start writing down any concerns you may have or notice because over time it can help establish the difference between what could be Alzheimer's Disease and what might be the normal aging process. You should know that as adults age a certain amount of memory loss and confusion is to be expected. Also additional factors may affect older adults as well, such as prescription medications, stress, and other health conditions.
Be proactive and show your support by speaking with your loved one's physician. Researching memory loss, especially as it relates to Alzheimer's Disease, is important.
2. Include other family members in supporting your loved one and you. The first step is for you to acknowledge your concerns to your loved one. This is where enlisting the support of your family members as you talk with your loved one about his or her health and memory issues would be extremely important. All conversations should be spoken with compassion, understanding and support.
3. Never hesitate to support your loved one by reaching out for help. A critical first step is to schedule a doctor's evaluation. Then you and your loved one need to reach out to the many support organizations for Alzheimer's Disease, memory loss assistance programs, and caring professionals. The knowledge these groups and professionals have can help with your loved one's daily challenges, getting to medical appointments, and important legal and financial planning items. In addition, law firms like ours can help you plan for the future to determine what type of long-term care may be needed in the future and how you may be able to afford it.
We know how difficult this conversation can be and want to help. When your family or financial health is on the line, trust attorney Paul Riffel to help you protect your interests and achieve your goals. Attorney Paul Riffel has been practicing law in Florida for over 39 years, focusing in the areas of Tampa estate planning and family law. We encourage you to contact us and schedule a meeting with us.