What's the difference between Medicare and Medicaid?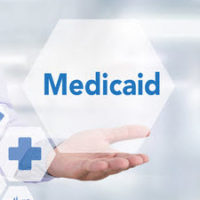 Many people confuse the two programs of Medicare and Medicaid – and with such similar names, it's not surprising! Here's the difference: Medicare is a program that all Americans are entitled to at the age of 65 (or earlier if disabled). Generally, Medicare does not pay for nursing home care. It will however cover skilled nursing care in a rehabilitative setting for a short period of time.
On the other hand, Medicaid is a jointly funded federal and state program that pays for the majority of long-term care costs in the United States. Medicaid will cover the costs of a person's custodial care in a skilled nursing home, including room and board, pharmacy, and incidentals. Medicaid is welfare, and in order to qualify for Medicaid you must exhaust your net worth if you are a single person.