Where Should Children in Co-Parenting Situations Shelter?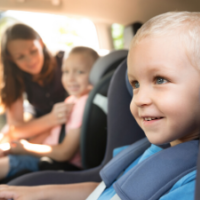 These days we are all in uncharted territory, and we are all doing our best to find our way through this strange, new world. We find this can be especially challenging for those families who are going through a divorce, or contemplating one in the future.
We all realize now that some of us may be coping better with the pandemic than others based on our individual circumstances. For example, those of you now engaged in co-parenting may find these times especially stressful. We know how hard communication can be, even at the best of times. 
While trying to decide what is best for your children, you may be most concerned about where they should shelter. Let us answer a few key questions with information that may help. Of course, you are always welcome to contact our practice as well. 
First, do social distancing and stay at home mandates change custody arrangements? In general, the answer to this question is, "no." The government mandates implemented to slow the spread of COVID-19 do not automatically alter custody orders. So for now, the prudent course of action may be to stay the course. If you have primary or physical custody, keep your kids with you. Unless you and your former spouse agreed to another arrangement, or a judge changed your order, continue visitation as usual.
Second, you may be worried about putting your kids at greater risk for COVID-19. We understand. Under the circumstances, having concerns about your children's health is perfectly understandable. You may be able to request a temporary change in custody if your former spouse:
Has been exposed to someone who tested positive for COVID-19

Has symptoms of COVID-19

Has a job that puts him or her at greater risk for COVID-19
So far, news reports seem to indicate that children are less likely to get COVID-19 than adults. That being stated, however, your child may be at risk for the virus if he or she has a chronic or underlying health condition. In this case, you may also be able to request changes to your custody order. Do not wait to speak with an experienced family law attorney for guidance. 
If you and your former spouse are civil, consider talking to him or her about other arrangements, such as:

Suspension of  in-person visits for a duration based on the pediatrician's recommendation,  with the understanding that missed visits will be made up in the future.

Keeping in contact through daily phone calls, or on FaceTime or Zoom.

Letting the kids send letters, cards, and text messages to keep in touch.
We want you to know we are here to provide any support or guidance you may need. Even if you and your former spouse cannot come to an agreement, it is important that you refrain from making any unilateral decisions. This could have unintended and unpleasant consequences. Specifically, it could cause more tension between you and your ex, and you and your children. The court may also impose sanctions if it disagrees with your decision.
Know that even in this new environment, we are here for you. Please contact us by phone or email if you have any concerns about child custody or visitation at this time.